These are the websites that I've been working on over the last few years. This is my portfolio and if you'd like some more information or to discuss your requirements please email me here.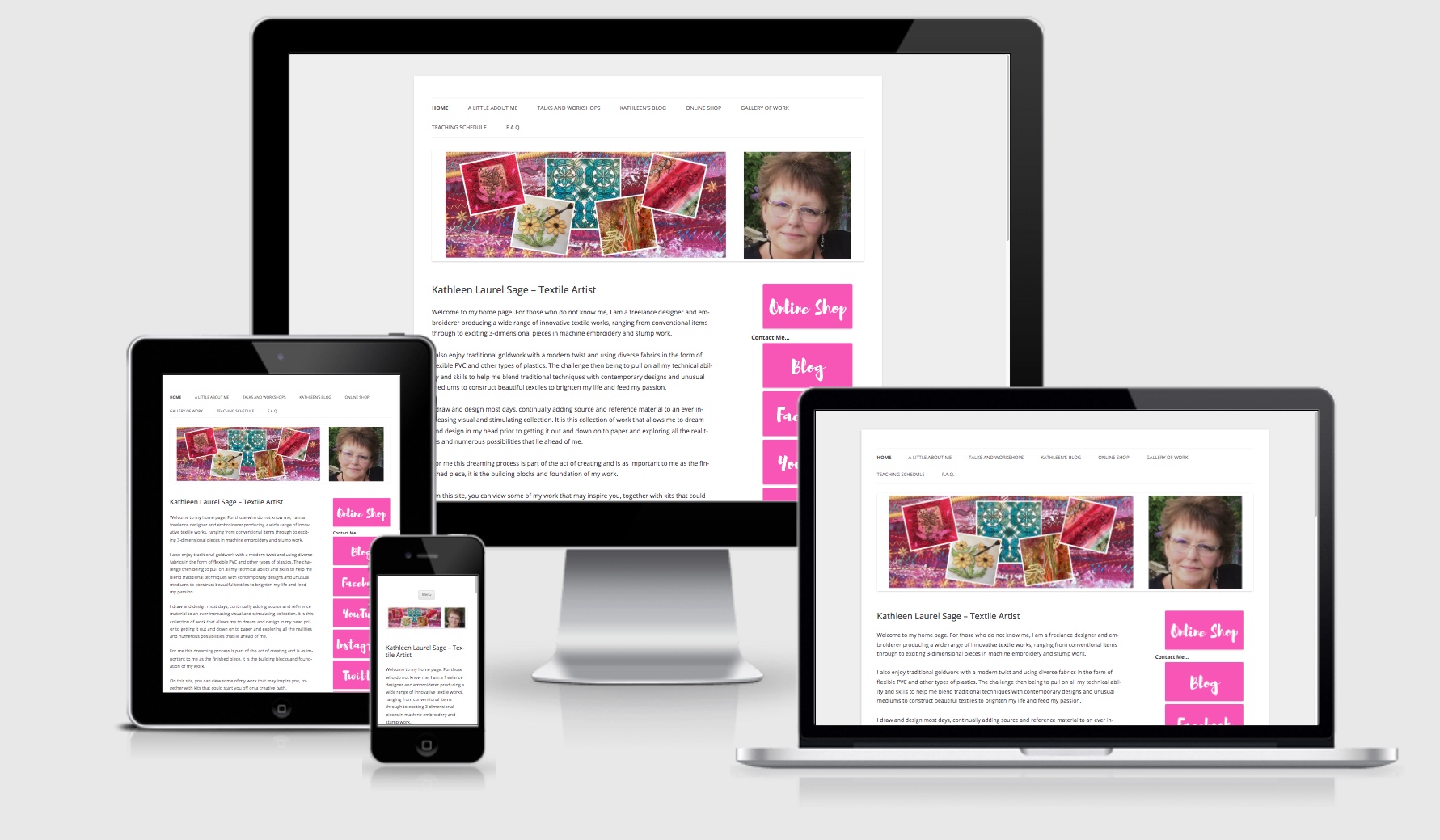 Kathleen is a local designer and embroiderer, she approached me to create a new website for her company. A request was that it was easier for her to update while at trade shows as well as setting up a shop to be able to sell her sewing kits and books on the internet. I was able to use a WordPress theme as a basis to create the site that she'd like. The site runs WordPress eCommerce.
This website is for Clifford Sells Ltd based in Bedford. This was an update from their old website to make it more user-friendly overall. This is also built on WordPress.
Social Media Graphics
Over the years, I've created a variety of graphics to be shared along with social media posts. These are usually made for the platform that they are being shared too. Where possible I will create it in 2 or 3 formats to cover Twitter, Facebook and Instagram as each platform takes images with different dimensions.